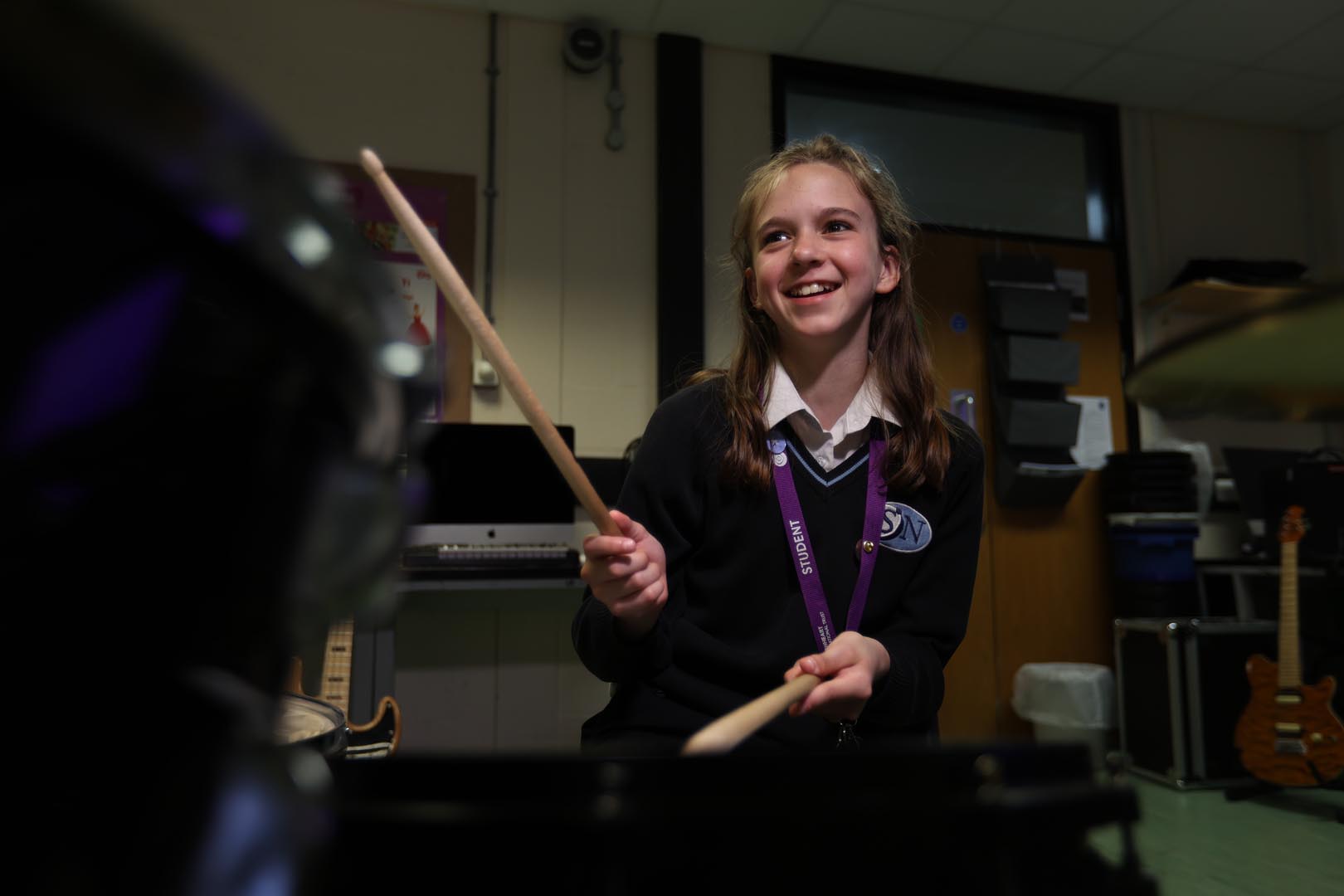 Music Tuition at SJNC
Sir Jonathan North College are pleased to be able to offer music tuition on a range of instruments for the 2021-2022 academic year
One-to-one lessons with an expert team of instrumental and vocal coaches are available during the school day for the following: 
Piano 
Guitar (acoustic, electric, bass) 
Drum Kit 
Vocals (singing) 
Violin 
Woodwind (flute, clarinet, saxophone) 
Brass (trumpet, horn, euphonium) 
Lessons cost between £12.50 and £16 (depending on instrument/tutor) per 30-minute one-to-one session.  Students entitled to the Pupil Premium allowance may also use this to pay towards the cost of music tuition (up to a maximum of £100 per year).  In addition, many of the tutors offer a payment plan option where the cost for tuition can be spread across the whole year to make the cost more manageable.  This could reduce the cost to as little as £7.21 per week. Alternatively, PP allowance could be used to fund part of the fee, 50% for example, reducing the cost of each lesson to only £6.25 (based on full price lesson of £12.50). 

* NEW! Band Academy! * 
We are excited to announce a new project – Band Academy.  This is an exciting opportunity for dedicated students who already play guitar, bass, drum kit, piano/keyboard or sing to form a band with fellow students and be taught ensemble and live performance skills with an experienced, professional band tutor.  This will culminate with each band developing a set list of material to be performed live at a showcase concert event.   
The cost to enroll in the Band Academy program will be £25 per term (12 sessions).  Places are limited so please apply quickly to secure a place! 
To sign up or for more information on music tuition or the Band Lab program, please contact Mr Lee on simon.lee@sirjonathannorth.org.uk or fill in the electronic form below:
https://forms.office.com/Pages/ResponsePage.aspx?id=IlOSlu1cK0ClRDcb_Ol3tgDwv3SBJE5AihDqVODAX-VUOEY4SVlJRkE5VEgzUk03UDdTVE5UNzkzQS4u