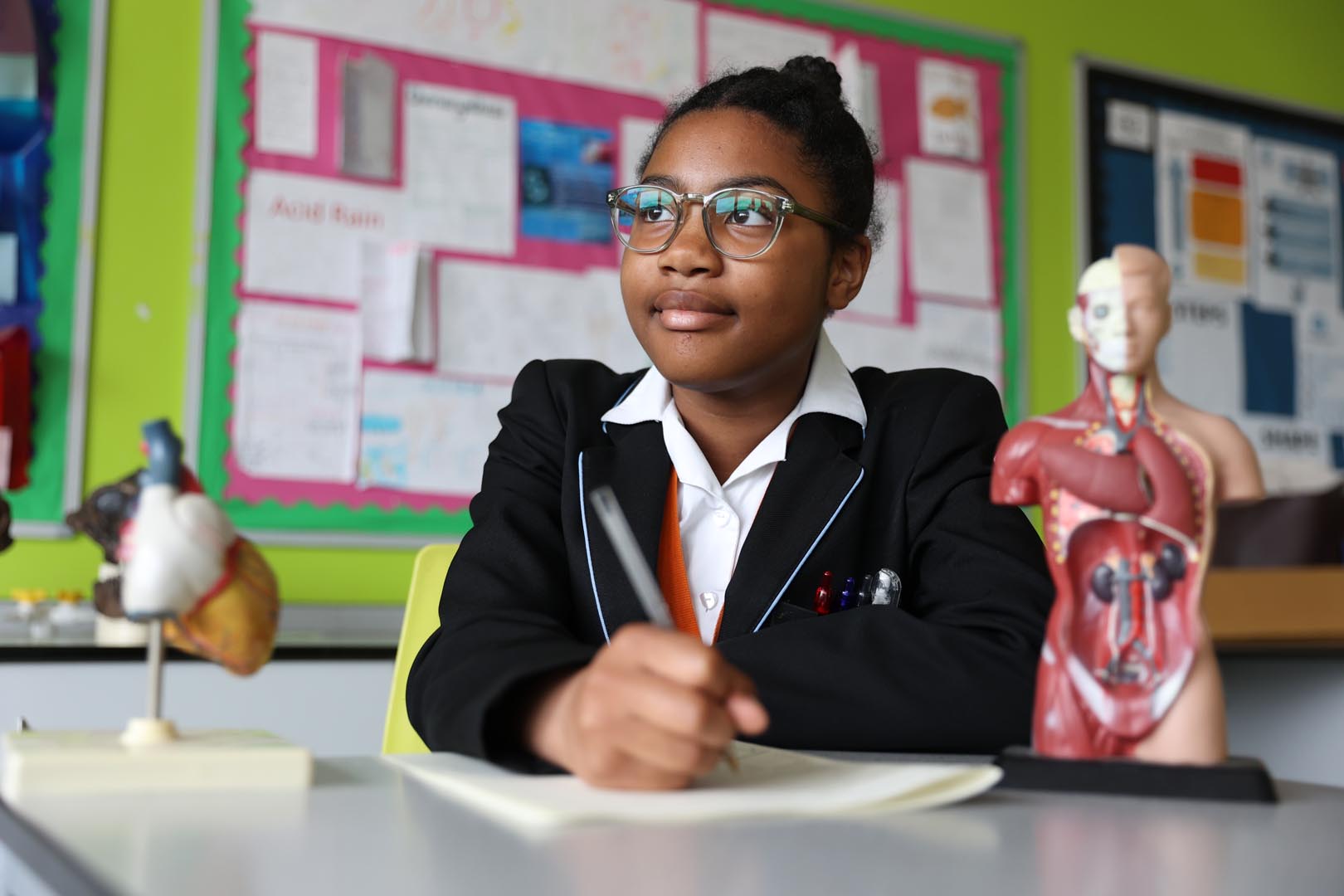 Curriculum KS3
Our curriculum is designed to ensure that students have a rewarding and enjoyable experience of school and are prepared for future study at GCSE and beyond.
CURRICULUM
Our students experience a broad, balanced and challenging curriculum so that they build up a rich body of knowledge over time. We have used our strong track record of consistent GCSE success to carefully design the curriculum in such a way that it enables students to build their knowledge, understanding and skills in a systematic and progressive way. There are high levels of challenge built into lessons, together with targeted support, in order to ensure all students can make excellent progress from their starting points. Teachers provide a wide range of varied activities that enable students to work interactively and collaboratively.
For more on our curriculum please Click Here

ASSESSMENT
In order to ensure that students make excellent progress we regularly assess and monitor their performance and provide feedback. This is done through a number of subject assessments carried out throughout the year and allows us to put in any necessary support as soon as it is needed. Parents/carers are updated regularly throughout the year through termly data snapshots, tutor and parent evenings. Parents/carers can also access progress data via the Beehive portal.
KeyStage 3 Knowledge Organisers
| Subject | Periods per week (50 minutes) |
| --- | --- |
| COMPUTING | 1 |
| DESIGN & TECHNOLOGY - Food and Nutrition, Product Design and Textiles | 1 |
| ENGLISH | 5 |
| EXPRESSIVE ARTS - Art, Dance, Drama and Music | 3 |
| HUMANITIES - Geography, History, Religious Education  | 5 |
| MATHEMATICS | 5 |
| MODERN FOREIGN LANGUAGES - French and Spanish | 3 |
| PHYSICAL EDUCATION | 2 |
| SCIENCE - Biology, Chemistry and Physics | 5 |
| PSHE (Personal, Social and Health Education) | 1 |